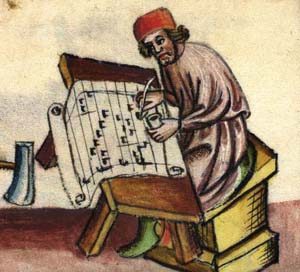 Researching and writing the articles for Early Music Muse is a labour of love. I love it so much I'd do it for nothing, which indeed I do.
If you've read anything here that has inspired you or given you the information you needed, if you've whiled away some enjoyable moments on this site and you feel moved to show your appreciation, then you can do so by nominally buying me some strings, a CD, a book or a shirt in incremental amounts, such are the options on the Paypal menu below.
Whether you decide to or not, thank you for clicking on this page. I hope you've found something worthwhile on Early Music Muse.